Late last year I had the opportunity to visit my local Silk Laser Clinic to undergo a relatively new and exciting body sculpting treatment called EmSculpt. After some initial research I was curious how such a non-invasive and pain-free treatment could get such great results. EmSculpt builds muscle and burns fat by utilising patented HIFEM® magnetic field energy to induce apx 20,000 supramaximal muscle contractions per session. That's the equivalent of 20,000 sit-ups or squats in a 30 minute session, with no downtime or dreaded DOMS!
With nothing to lose I booked in my 4 initial sessions. My goal was to strengthen my core, improve my posture and yes of course see some fat reduction and an improvement in muscle tone. I will preface this by saying I do workout 5 times a week but in no way have I restricted my eating (this was over Christmas/school holidays and I just don't believe in restive eating anyway).
The treatment as advertised was pain-free. The sensation was unusual and took a few minutes to get used to, but by the end of the treatment I almost fell asleep. As an added bonus I got to lay down in a dark, quiet room by myself (this never happens!).
I received 4 treatments over a 2 week period and then a final treatment after 8 weeks. Around week 4, I started to feel stronger, clothes fit me better and I had more energy. It was similar to doing a 12 week bootcamp. I went into my last treatment thinking I might be able to see some results. I was NOT expecting to see THIS…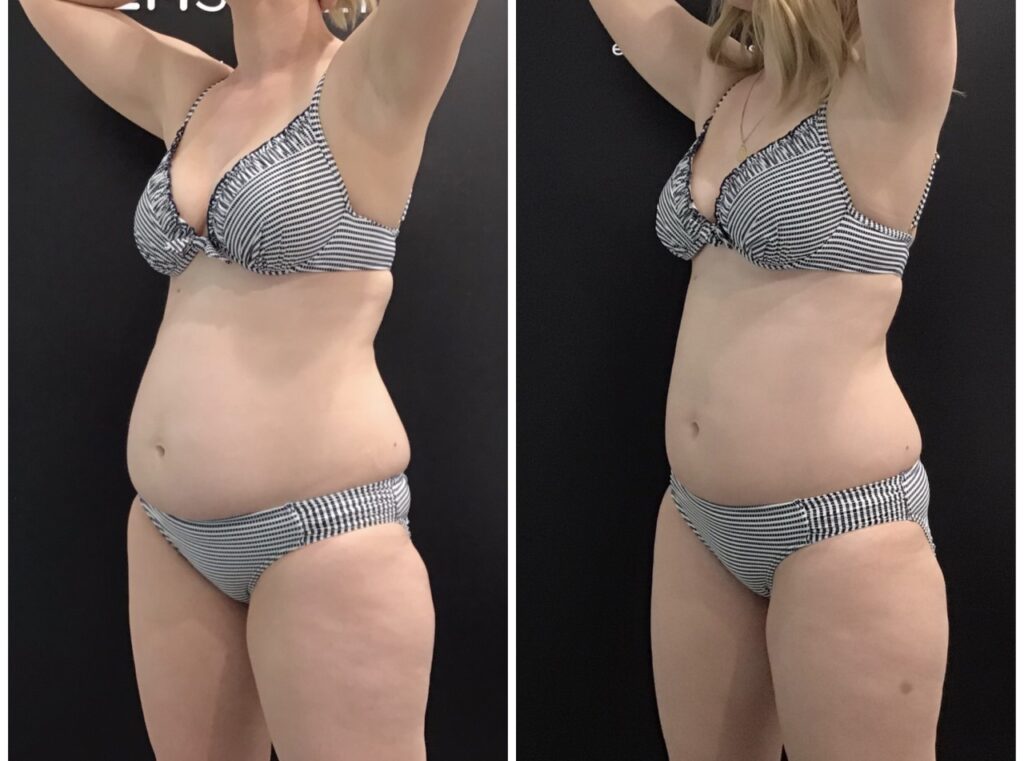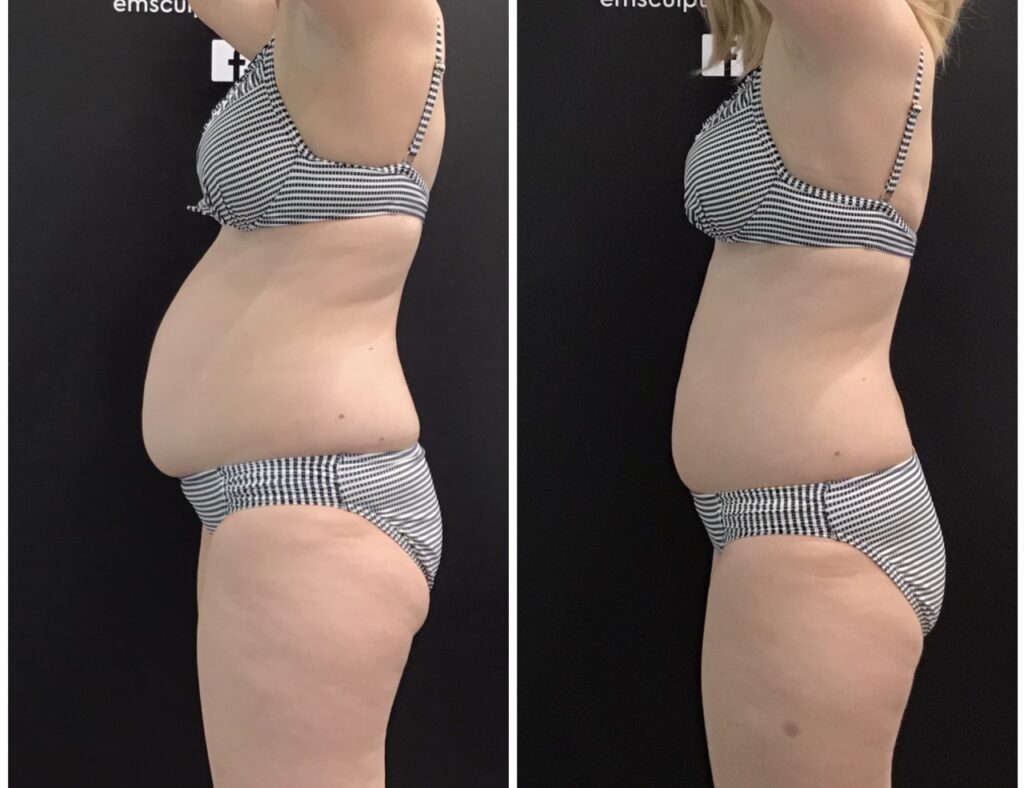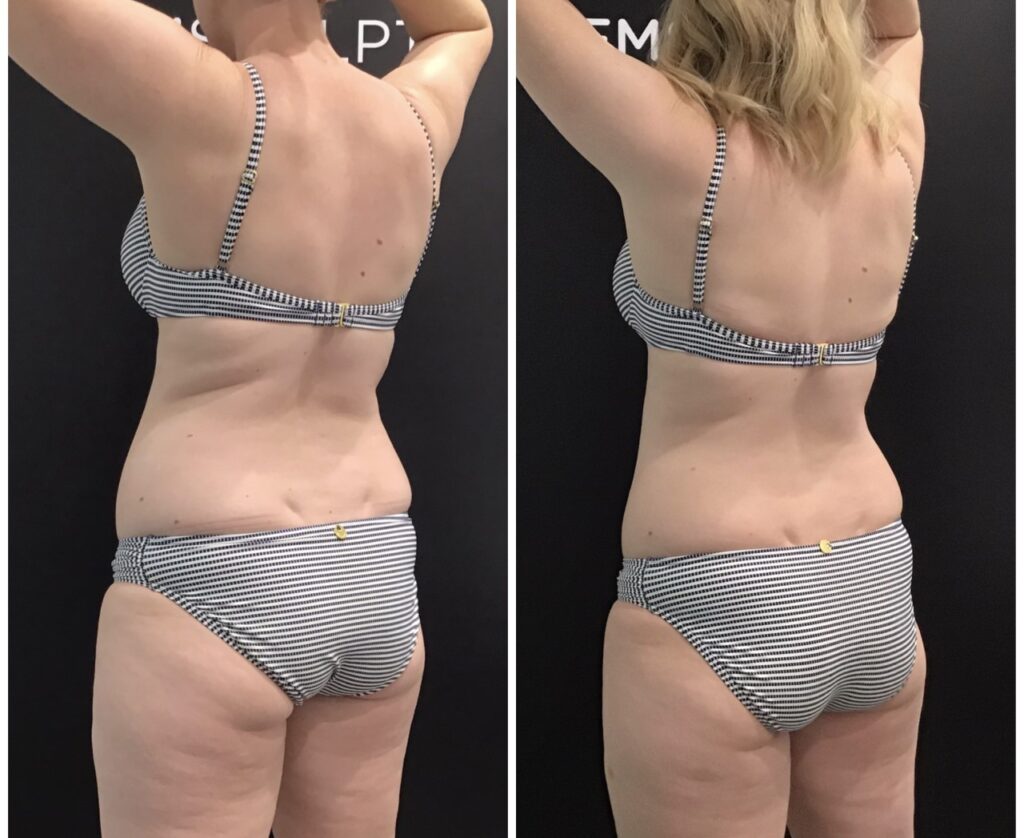 I was FLOORED! I definitely did not expect to see such great results. I'm so glad they take before photos because it's hard to tell when the changes happen slowly and you can only really see yourself front on in a mirror. It's now been over a month since my last treatment and I've kept the muscle and lost even more body fat. I have maintained the results through exercising 5X per week, as I did throughout my treatments.
There's a huge 30% off Body Sculpting, including EmSculpt, at SILK Laser Clinics this month. They offer free consults too, so you can find out more and see if it's right for you. 
If you have any questions please feel free to reach out. X