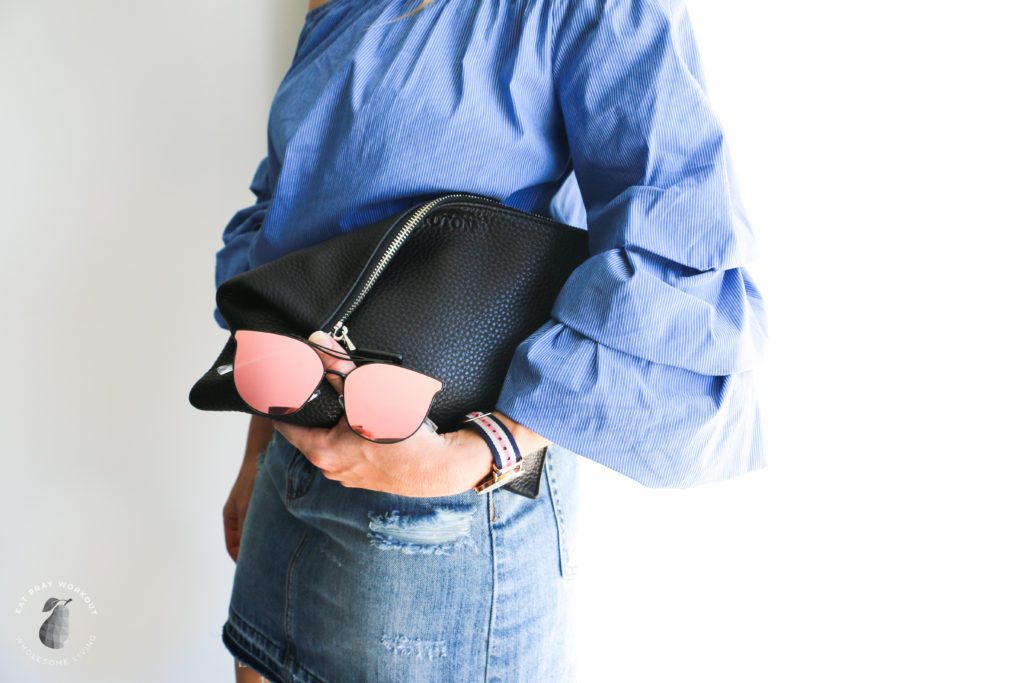 Ruffle, split, bell, frill, whatever they're calling them, we are all talking about the same thing.. puffy sleeves! Yes that's right folks, forget about your mid-drift, this season everyone will be focusing their attention on your arms. Think light weight fabrics, asymmetrical, fixed or free flowing ruffles with lots of volume or in boyfriend speak: Puffy Pirate Shirts!
'But I don't want to be a Pirate!' I hear you say. Well here are a few pointers on how to navigate this tricky trend without the unintended Seinfield reference. As modelled by my beautiful friend Amy from Eat Pray Workout.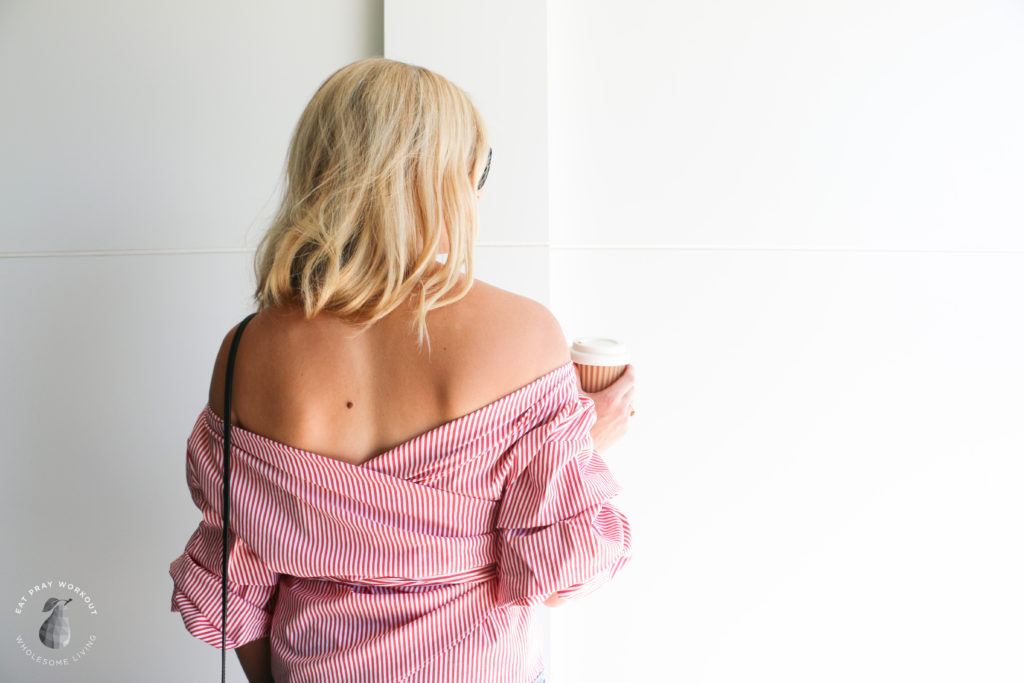 Bare Some Skin – Whenever wearing an item of clothing that adds volume, showing a bit of skin in the right place is a good way to counter balance your look. It draws attention to the smaller areas of the body, read – flattering! Lots of designers are experimenting with bare shoulders, bare backs and asymmetrical sleeves this season. This will streamline your outfit and give the illusion that your waist is smaller than it is.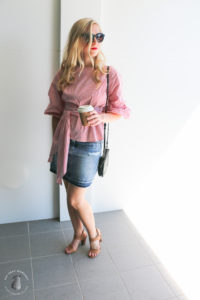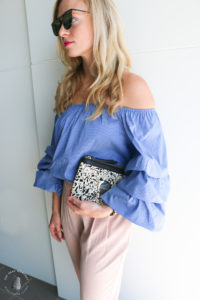 2.   Cinch Your Waist – A lot of these statement sleeve tops and dresses are actually coming with a self corset or tie. Super handy right?! Otherwise high waisted jeans, paper waist pants or a simple slim waist belt will also do the trick.
      3.   Pair With A Slim Fitting Skirt Or Pants – Again it's all about balancing proportions. Think pencil skirts or skinny jeans and avoid anything too fussy like gypsy skirts (unless you are dressing up as Esmerelda from The Hunchback of Note Dame).
       4.   Keep It Simple – The right accessories can make or break an outfit. Go for smaller bags like clutches or across the body hip bags. Avoid totes and other big shoulder bags as this style mama found out the hard way. Have you ever tried to find your keys beneath a voluminous bell sleeve?
      5.   Capes To The Rescue – For those of us who are going into Autumn/Winter this trend has another added challenge; how to stay warm?! Please do not stuff all that fabric inside your coat sleeve! Instead go for a cape or poncho (but keep it belted). No cape? No problem, just wear your jacket or coat around your shoulders and avoid carrying small children.
Happy Styling!