The Cluden Park Winter Racing Carnival is underway with Townsville's biggest feature race days, Ray White Townsville Ladies Day (30th July) and TAB Townsville Cup (6th August) coming up fast. With a newly appointed fashions committee and the largest fashions competition prize pool ever, it's time for the stylish racegoers of Townsville, to indulge their inner fashionista and frock up for a day of fun.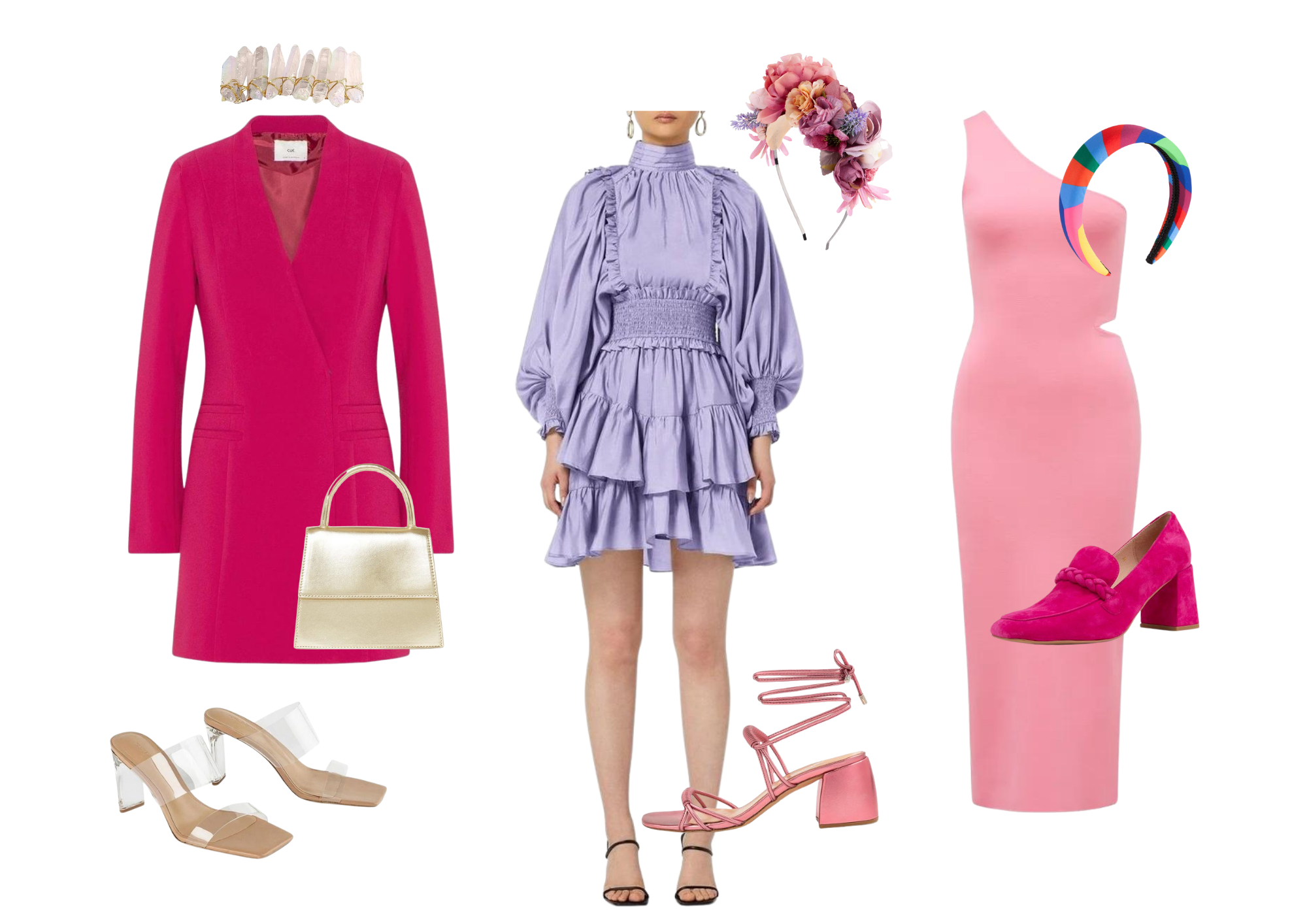 Product captions: Myer Cue hot pink blazer dress $375 | Myer Tony Bianco Chicago clear vinylite/skin nappa heels $179.95 | Forever New Scarlette grab-handle mini bag $44.99 | Myer Olga Berg Angelica large pink raw crystal barrette | Myer Elliatt inversion dress lilac $299.95 | Lovisa multicoloured flower fabric headband $35.99 | Midas Bentley guava metallic $179.95 | Forever New Everly one-shoulder cut-out dress $139.99 | Lovisa multicoloured bright padded fabric headband $19.99 | Midas Tarni fuchsia suede heels $189.95
Temperatures might have dropped but labels have kept colours light and bright this season with pink continuing to be the clear favourite. Go for whole outfits in bold shades like fuchsia and blush or add just a pop of colour with your accessories. Create the perfect lady-like look with tailored suiting and a blazer style dress. Add volume with statement sleeves, ruffles, and tiered layers, for a truly dramatic race day look.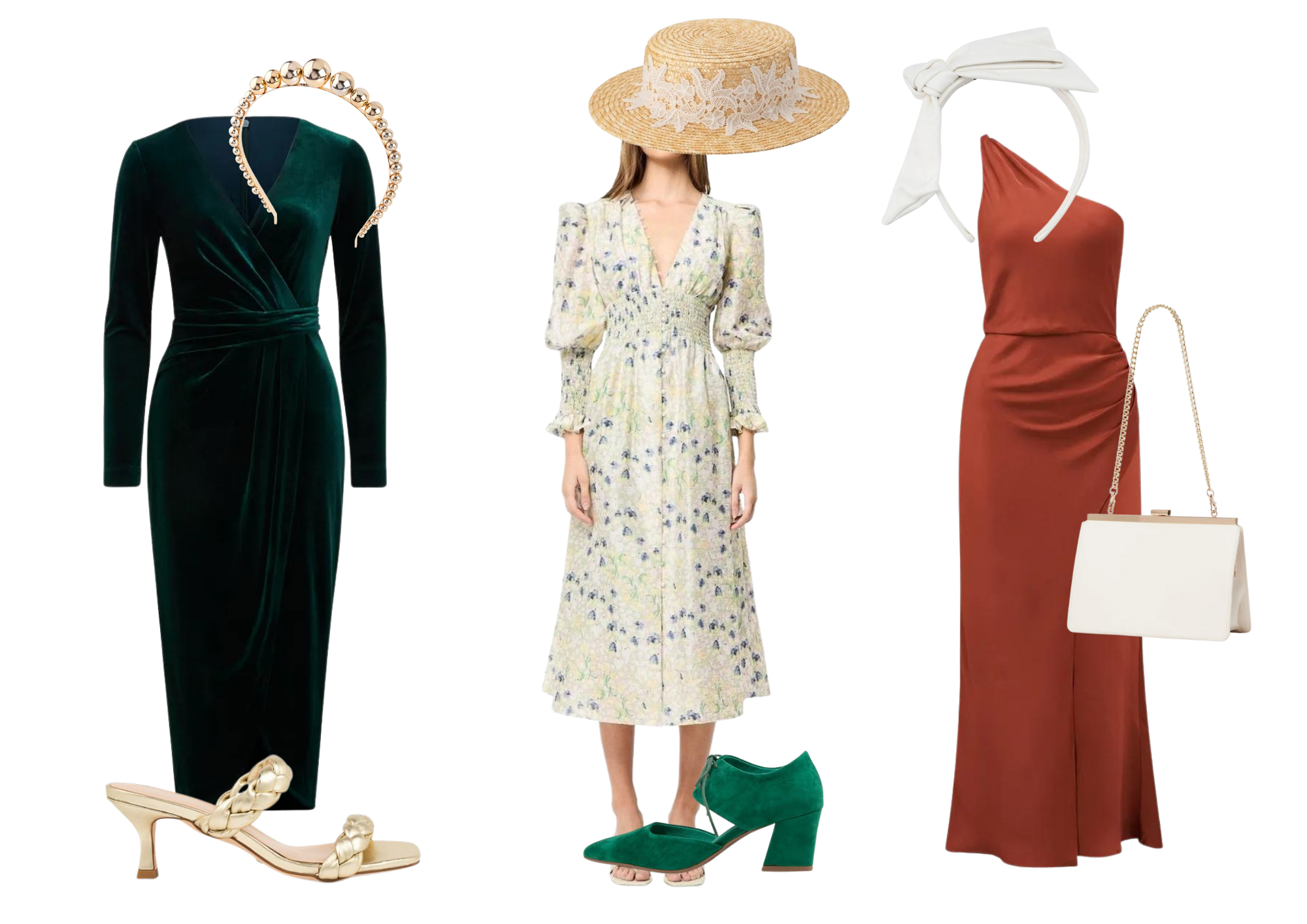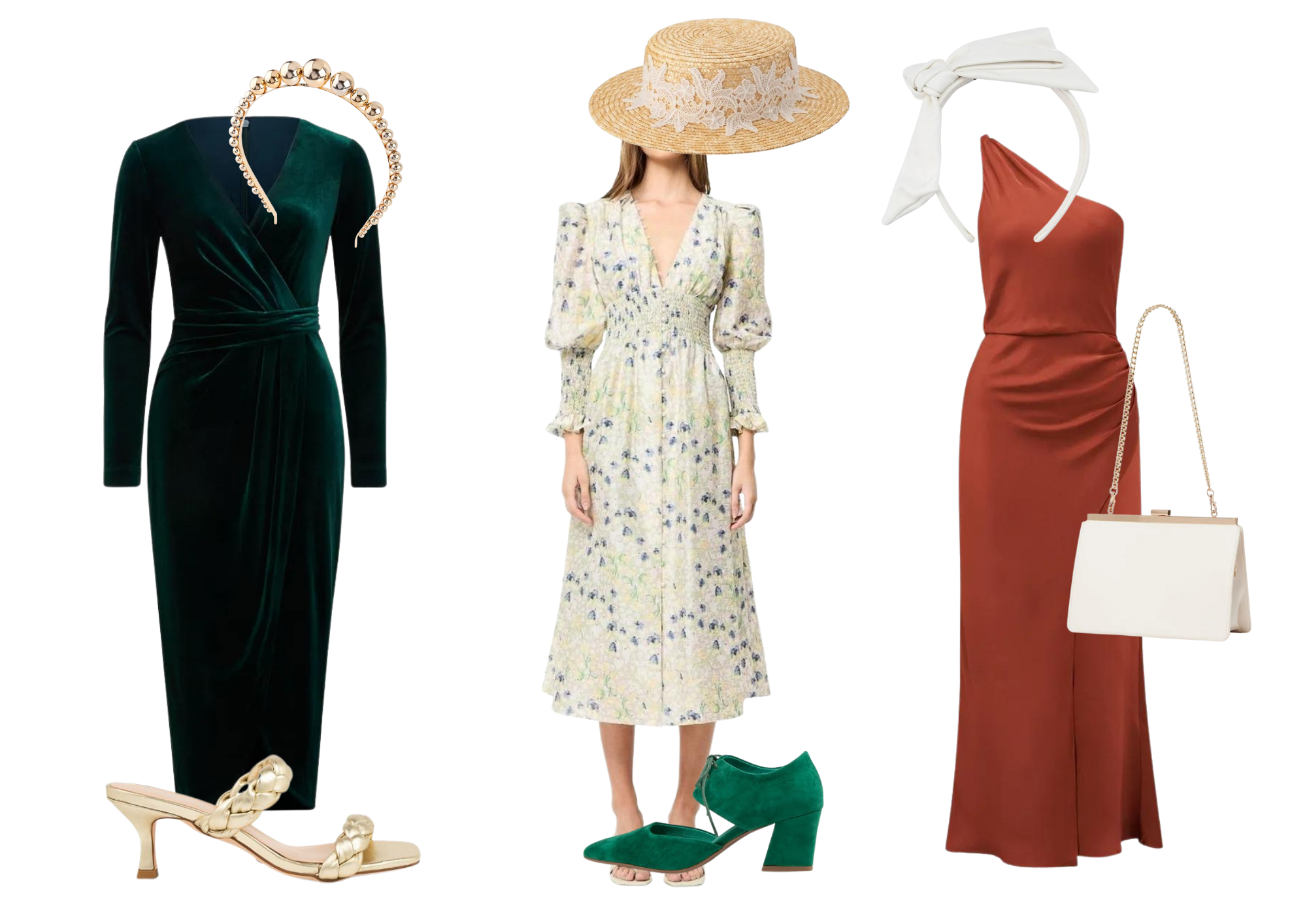 Product captions: Forever New Antionette wrap velvet midi dress $159.95 | Lovisa gold graduated ball headband $24.99 | Midas Gemmsi pale gold leather $189.95 | Myer Elliatt Matria dress multi $299.95 | Myer Olga Berg Anika lace trim white boater hat $119.95 | Midas Macbeth emerald suede heels $189.95 | Forever New Shawna one-shoulder satin midi-dress $169.99 | Myer Olga Berg Amanda white vegan leather knotted headband $89.95 | Forever New Madeline frame clutch $49.99
You don't have to look far to see that emerald green is everywhere from shoes and clutches to suits and gowns. There is a shade to flatter every complexion, find yours at Forever New, Myer and Lovisa.
This year's Townsville Cup Fashions on the Field theme is 'Royal Cluden'. Go for opulent accessories in gold and silver and rich textures like velvet for a truly royal look.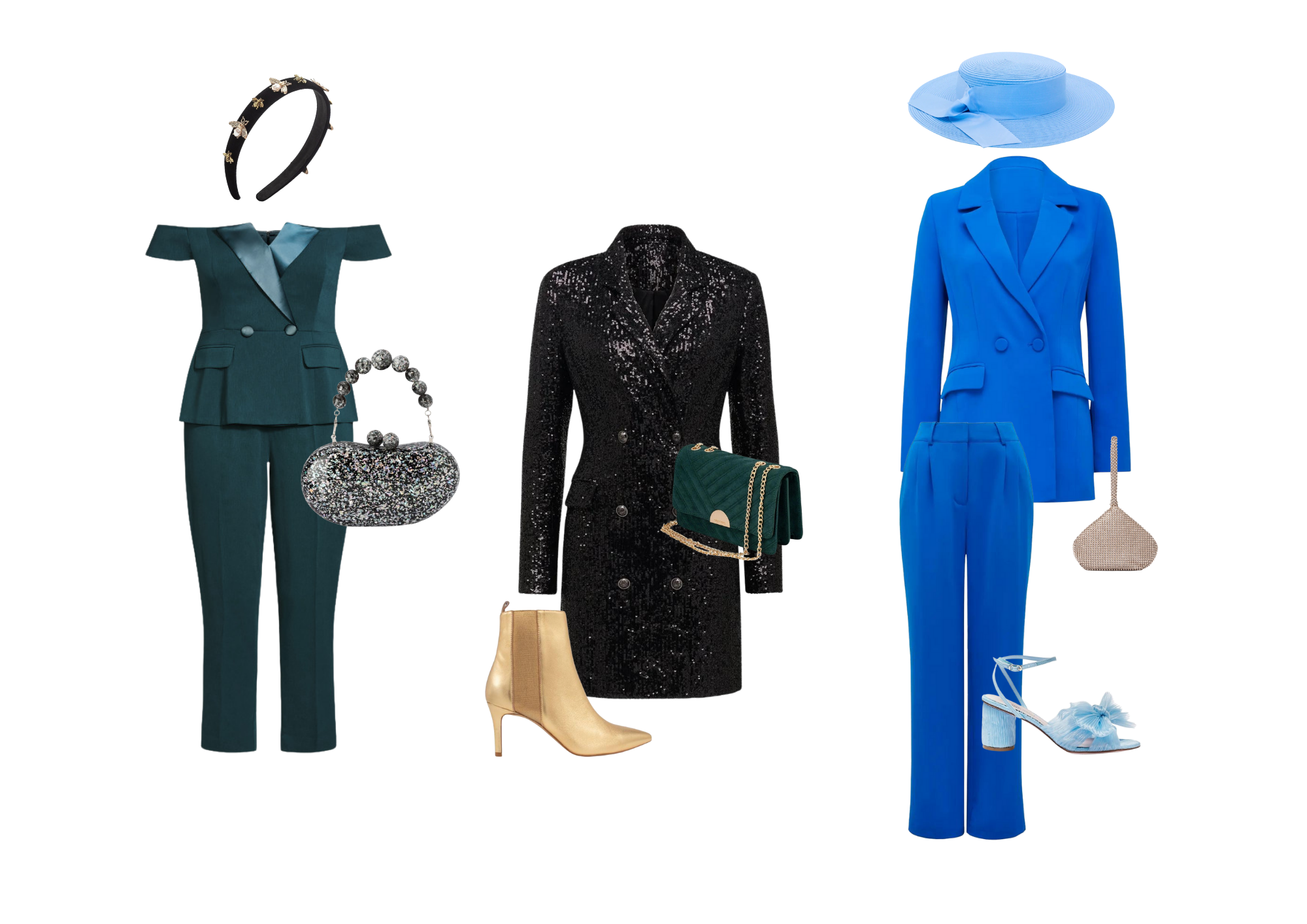 Product captions: City Chic sexy tux jumpsuit emerald $179.95 | Myer Olga Berg jellybean hardcase silver clutch bag $149.95 | Myer Gregory Lander bees black velvet headband hair accessory $39.95 | Forever New Jordan sequin blazer dress $179.99 | Myer Olga Berg Georgie emerald quilted shoulder bag $119.95 | Midas Briann old gold leather ankle boots $229.95 | Forever New Eileen double-breasted co-ord blazer $139.99 | Forever New Sabrina straight-leg pants $99.99 | Myer Morgan & Taylor Clarke boater hat $79.95 | Myer Pink In secret pale blue fabric sandals $189.95 | Forever New Lea diamante pouch
It's exciting to see more inclusive size ranges in styles for all ages. Most labels cater up to a size 16.
Pro Tip - Remember if it isn't in store, ask for it. The sales assistant should be able to order it online for you with free shipping.
Happy Shopping!
Buy tickets to this year's Ladies Day and Townsville Cup
This article was originally published on the Stockland Townsville blog.