While living in isolation may soon come to an end, wearing comfortable yet elevated outfits never go out of style. I believe an outfit should always make you feel comfortable and confident. If something is ill-fitting or irritating it's hard to feel at ease. That's why I've formulated these easy-to-wear looks that will take you from the couch to Zoom-Ready in an instant. All pieces are linked in the descriptions. Enjoy! x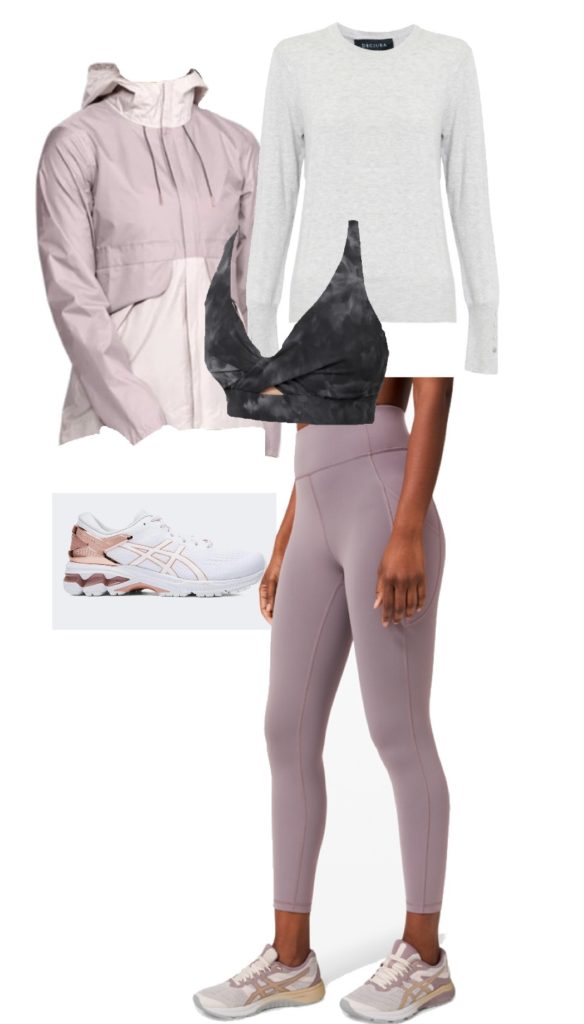 Outfit 1: Workout Warrior
Many people think that as a stylist I would be against activewear outside the gym but they couldn't be more wrong. A well coordinated workout outfit can be incredibly flattering and keeps up with a busy lifestyle. Choose colours that flatter your skin tone (as you may not be wearing make up) and go for fabrics that support your shape.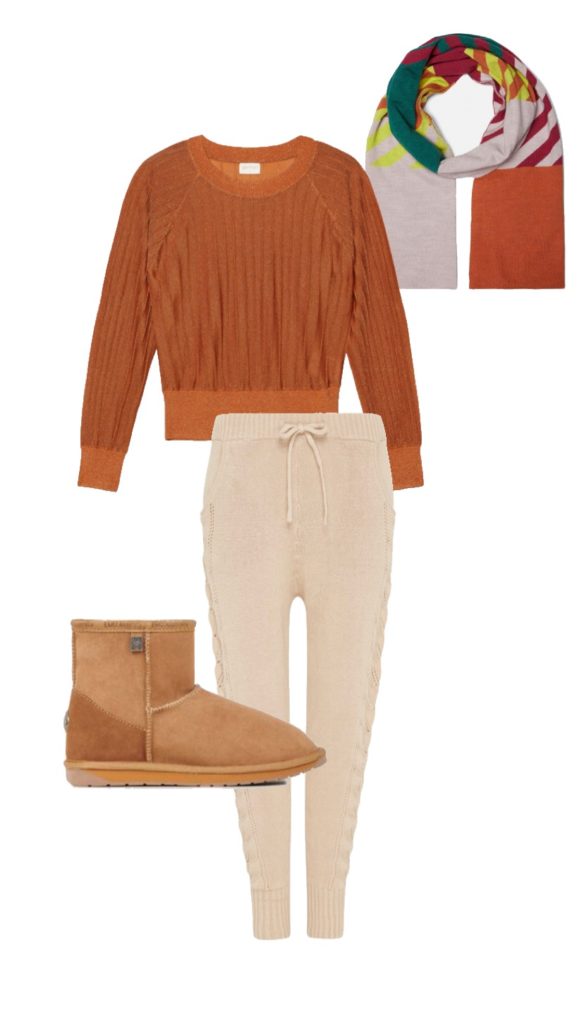 Outfit 2 – Pyjamas But Not
As someone who works from home I am well practiced at striking the balance between ultra comfort and still being able to answer the door. Go for luxe fabrications such as lightweight knitwear that will work for multiple seasons.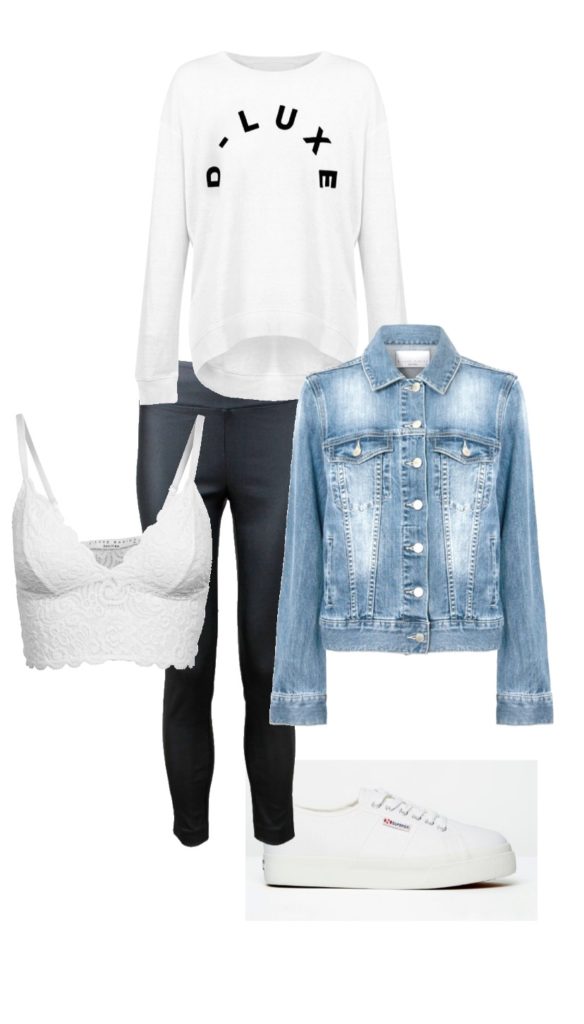 Outfit 3 – Casual Confidence 
I love layering basics together to make a casual outfit go from meh to meow! Good quality, stretch tights or dressed up pleather leggings are a great wardrobe staple. Slim fit denim jackets are far more flattering than oversized. And I can't go past a soft crop top or bralette for the ultimate at-home comfort.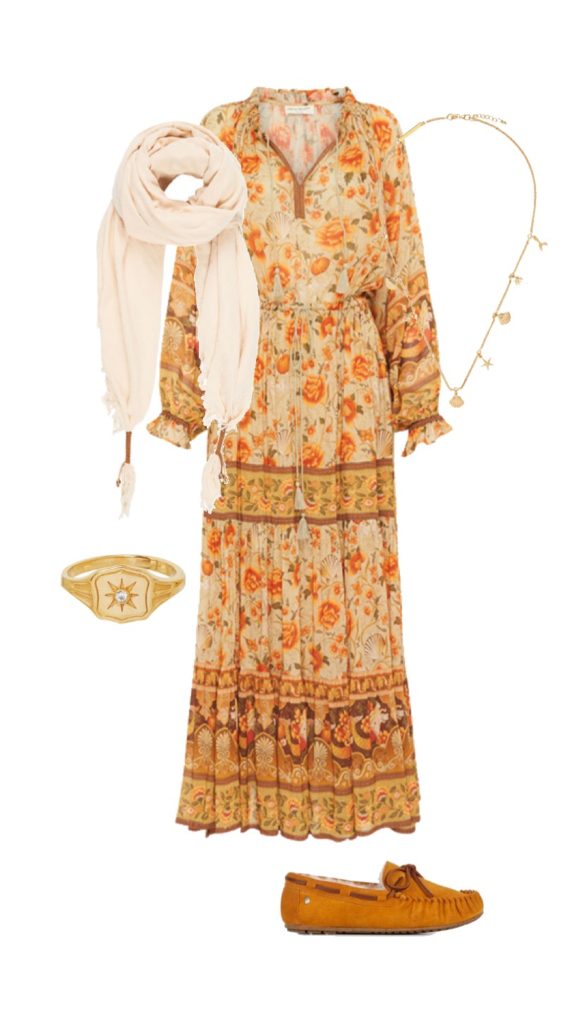 Outfit 4 – Bohemian Luxe
A well styled, flowing outfit can make you feel like your floating on a cloud. Pair with luxe jewellery and a more structured shoes to elevate the look.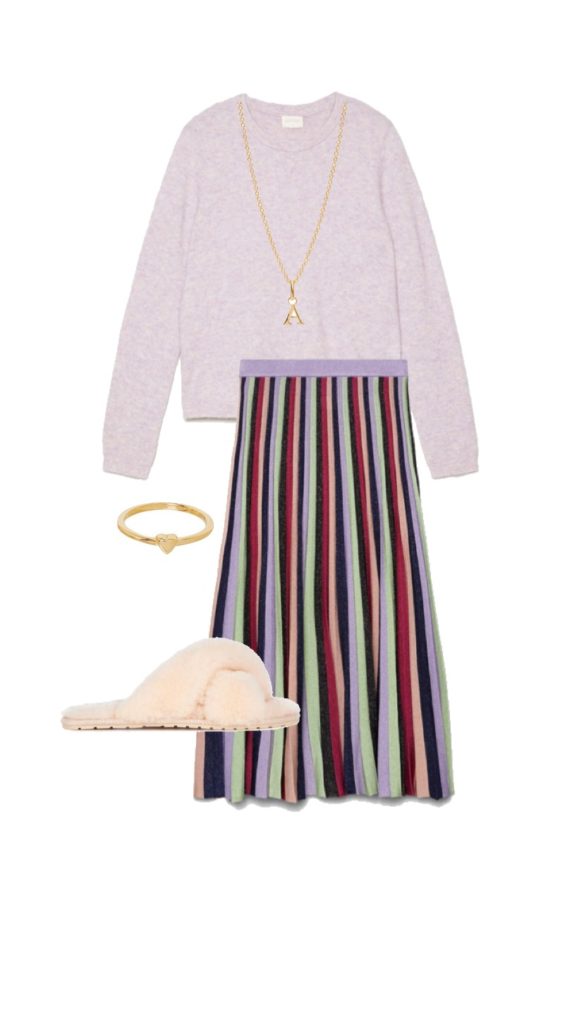 Outfit 5 – Nifty Knitwear 
Definitely my winter go-to, soft knitwear that's light enough to layer is always a flattering option.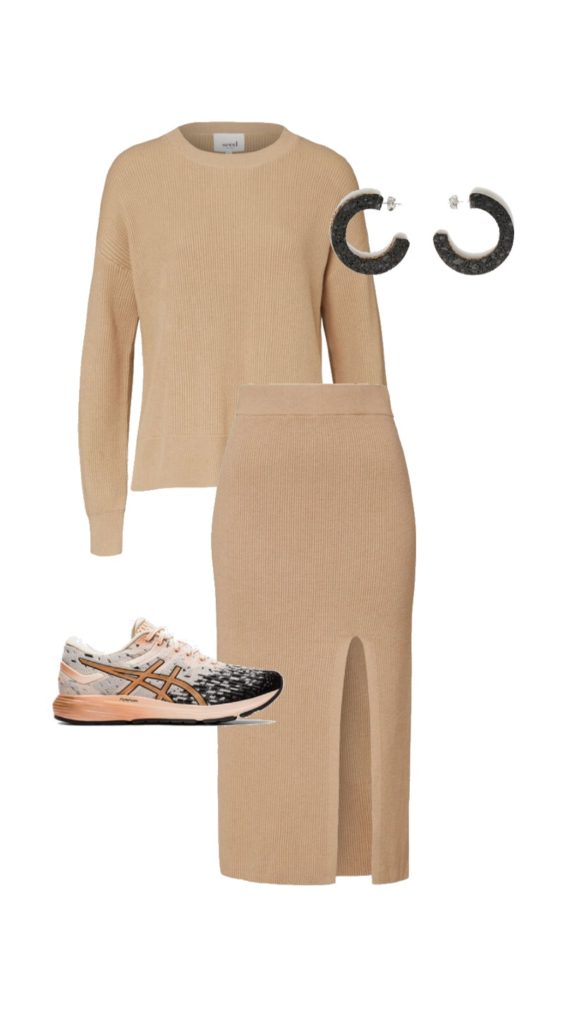 Outfit 6 – Cosy Co-Ords
I love a good matching set as you can wear them separately or bring together for a winning combo. The split in the skirt stops it from being in the realm of 'Nana'. Pair with sneakers to keep it fresh.