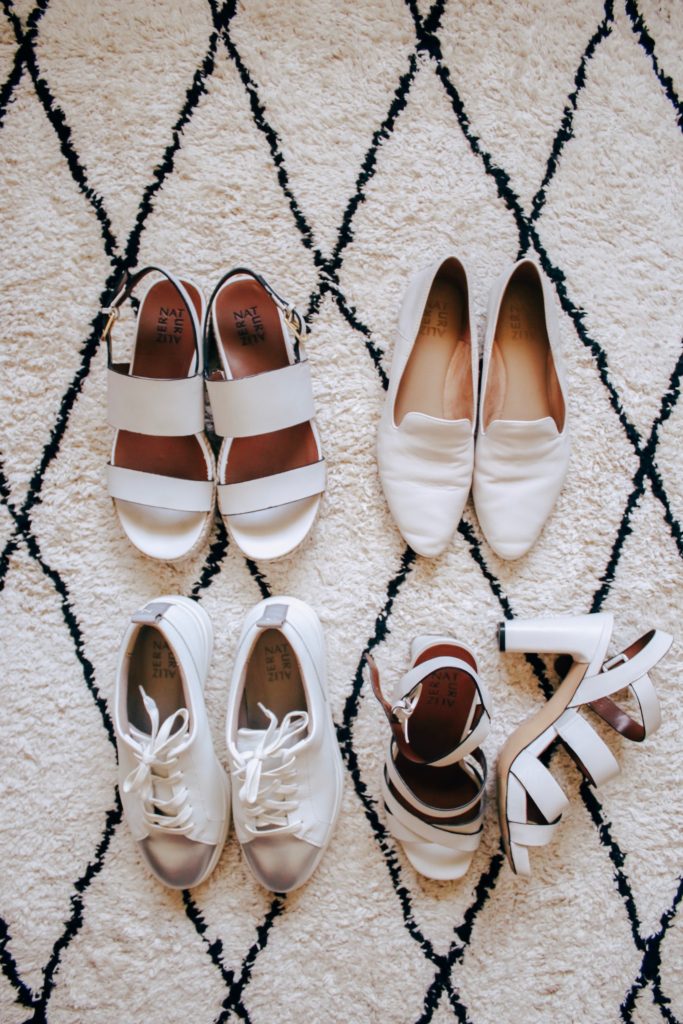 If I had to pinpoint one area of a woman's wardrobe that is always overstocked with old and tired looking pieces, it has to be her shoes! That doesn't mean she has too many, often times she doesn't have enough, of the right shoes, for her lifestyle, that pair back perfectly with the majority of her clothes. Shoes are one of the hardest working pieces you'll ever wear, they literally support you all day long! They deserve a little respect by being the highest quality you can afford.
I'm a huge believer in shopping smarter by doing your research and buying quality over quantity. Buying cheap is often a false economy which leaves our wardrobes bursting with compromises and mismatched disappointment. The antidote is simple, take stock of what you have (in your wardrobe), who you are (your shape and colouring) and what you do most in your life (your activities & lifestyle). Once you've done that it's MUCH easier to see an item in store or online and tell immediately if it's going to work for you.
From repeating this process again and again with my clients over the years, I've started noticing certain pieces that suit most women and their lifestyles. I call these pieces wardrobe staples and definitely think they are worth investing in.
I have curated the below styles that now make up my summer shoe wardrobe. I chose them all in the same colour as I wear it a LOT and wanted to highlight the style of shoe and not distract you with different colours. In order of how often I wear them, here are the four shoes I believe every woman has room for in her wardrobe.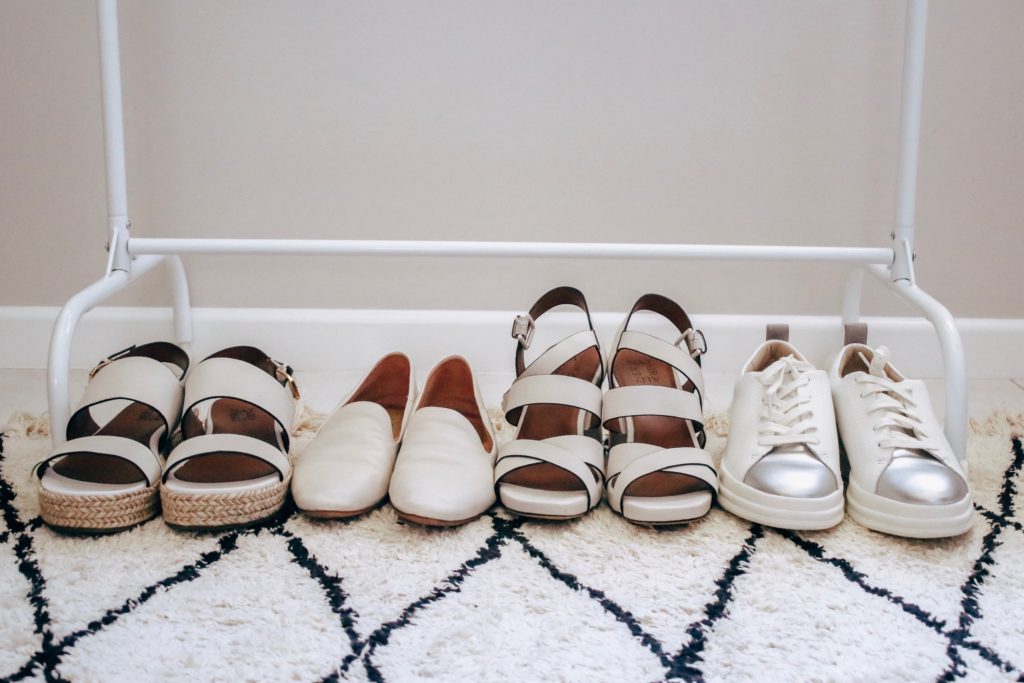 Well there you have it ladies, a lesson in responsible shoe ownership. I'd like to thank Naturalizer for gifting me these beautiful and sponsoring this post so I can continue to create content.